How to Ride Like Jamie
This picture of Jamie Goldman is pure madness.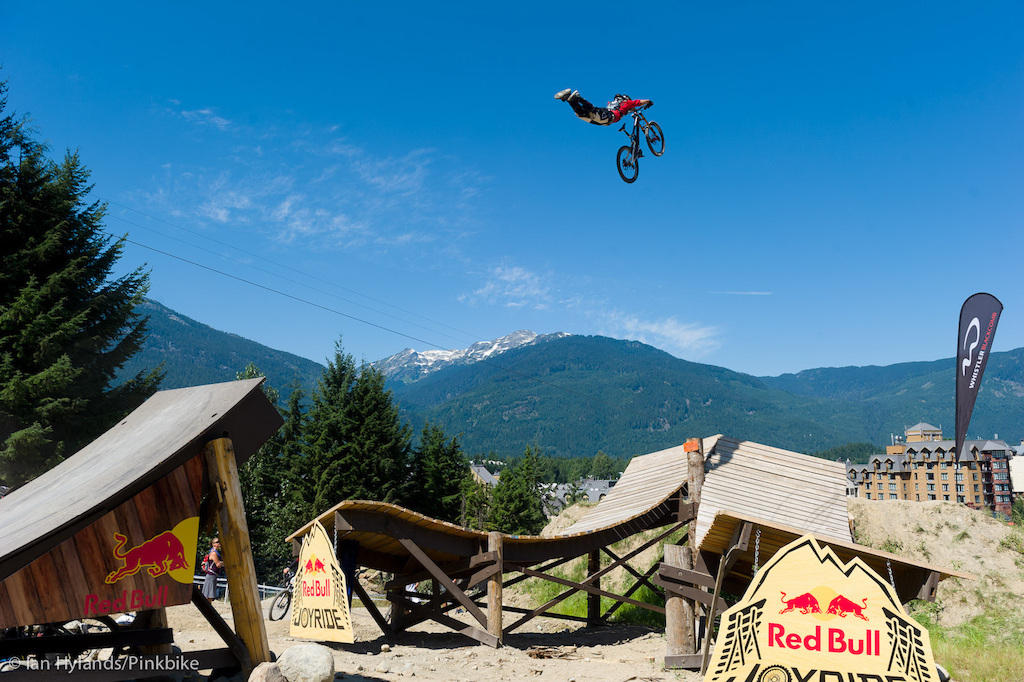 While we can't help you with developing the massive balls that it must take to throw yourself off of jumps this size, we can help you piece together the rest of the kit. We've got full face helmets from TLD, Giro, and Specialized, as well as Leatt neck braces to keep you bipedal if (when) you find yourself on the painful side of the learning curve. The full carbon Santa Cruz v-10 he's riding is available for order as well, if you really want to get after it.